2020 July Atlanta HST MAJORS/DBL SARRC/OTDE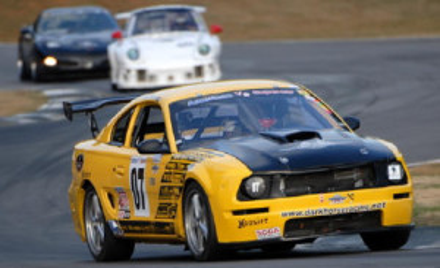 SCCA - Atlanta Region - Club Racing
Saturday, Jul 25 — Sunday, Jul 26, 2020
Michelin Raceway Road Atlanta
,
Braselton

,

GA
Registration closed July 22, 2020 5:00 PM on July 22, 2020 5:00 PM EDT Registration ends July 22, 2020 5:00 PM on July 22, 2020 5:00 PM EDT Registration opens June 12, 2020 12:01 AM on June 12, 2020 12:01 AM EDT Registration runs from June 12, 2020 12:01 AM to July 22, 2020 5:00 PM
Due to the Corona Virus, THIS is the replacement event for our Mar HST
Come on out - get outside and join us. We have replaced our normal SARRC/Enduro
weekend with this combined Majors/SARRC event with a waiver from SCCA HQ.
There ARE SPECIAL CONSIDERATIONS prevalent at this event.  Please READ AND HEED this page.
SPECIAL COVID REQUIREMENTS  -- I expect that many of you have watched the recent F1 and IndyCar
races - they are showing a great example of how we all need to treat this this crisis and still be able
to participate in our favorite sport.  Please, let's try to be as 'good' as they are about following the rules.
Southeast Majors Hoosier Super Tour Event
March Majors/Dbl SARRC & OTDE
Michelin Raceway Road Atlanta
July 25-26, 2020
Sanction # 20-ST-9374
OTDE # 20-R-8220

----------------
Group 1: SRF3, SRF
Group 2: SM, SMSE, SMT, SMSE-T
Group 3: FA/E/E2/X/S P1/2
Group 4: B-Spec EP FP HP GTL ITB/C/7/R LC SMX

Group 5:  FF FV F5 CF FC FST
Group 6:  GT1 GT2 GT3 GTA GTX SPO ASR T1 PX AS T1 ITO
Group 7:  STL/U SPU T2/3/4  ITA/S/R SM5
 
SARRC classes will run concurrent with MAJORS classes.
The OTDE - Track Event (On Track Driving Experience) will be held during Sunday morning quiet time as usual.
Track touring ($20) will be at lunch time on Friday and Saturday (if time allows). (due to CV-19 issues) 
Standard Entry fee for the weekend races is $525. Compliance fee for SRF, SRF3, FE and FE2 is $30.  Compliance fee for SM is $20. 
Registration will CLOSE at 5PM EST on WEDNESDAY, July 22nd and THERE WILL BE 
                             

 **!!! NO LATE REGISTRATIONS AT THE TRACK!!!!**



PADDOCK/PARKING INFORMATION:
We will be using the Club (Tower) Paddock located in the outside of the front straightaway.
We ask that you work with us to accommodate the majority of your wishes regarding paddock parking.  To that end,
paddock parking personnel will assign and direct parking based on the size of your vehicles per instructions from the Paddock Chief using the following guidelines:
Single car set-ups will get a spot twenty (20) feet wide that is long enough to accommodate the tow vehicle and trailer if possible.  All awnings and support equipment must fit within those confines.  This allows the maximum amount of parking in desired areas.

Multiple car teams and/or participants providing services to the Atlanta Region will be located to maximize their efficiency.

Since paddock spots with power are very limited, the first priority is to provide electrical hook-ups to the maximum number of competitors.

We request that open trailers not actively involved in support of a race vehicle be removed from the main paddock areas.

Spectator and crew parking is limited in the paddock areas. 

Ride sharing and race team cooperation are appreciated. Personal vehicles not involved in rig loading or trailer activities must remain outside of the paddock until Load In is complete.

If you have special requests, please let the Paddock Chief know prior to arriving so he can make appropriate arrangements.

For safety reasons the county Fire Marshall requires that access lanes be kept open. 

Vehicles parked in no-parking areas will be towed without warning.
The paddock chief can be reached at - Odie O'Dell - OdellsLockSafe@bellsouth.net, or (404) 375-8515.
Tech will be in the Tech Shed inside the paddock area. If you have a valid Annual Tech, you will only need to bring your logbook (and helmet if you need a 2020 sticker)..
Full information will be posted on the Atlanta Region website
Atlanta_20-july_hst_sarrc-supps-final_w sanction.pdf  (Schedule at end of Supps)   DRIVER's LETTER  Atlanta Final 2020 Track Event July Supps.pdf  
RACE LENGTH: Saturday races will be 25 minutes. Sunday races will be 35 minutes or 19 laps.  When the LAST LAP INDICATOR is given at Start/Finish the next flag will be a checkered flag.
TEST DAY: Road Atlanta will be hosting a test day on Friday, July 24th.  This is a track sponsored test day AND IS NOT covered under the SCCA event sanction and insurance. There is no pre-registration. Only on-site registration starting Thursday at 4pm. The contact number for more info is 770-967-6143.